When:
September 26, 2019 @ 8:00 am – 5:00 pm
2019-09-26T08:00:00-04:00
2019-09-26T17:00:00-04:00
ABOUT THE SUMMIT
The Florida Simulation Summit is a collaborative partnership between Orange County Government, the National Center for Simulation and the Orlando Economic Partnership. The summit highlights the strong progress, synergy and development of Central Florida's multibillion-dollar Modeling, Simulation and Training (MS&T) industry as a showcase to the state, nation and beyond. The industry has strong roots in the defense sector and over time has diversified into other clusters such as life sciences, healthcare, sports, gaming and engineering.
Following the summit, the event will also incorporate the Florida TechMatch — a technology industry B2B matchmaking event.
The theme for the 2019 Florida Simulation Summit, XReality, encompasses a combination of augmented, virtual and mixed reality technologies to create environments for training, testing and entertainment.
The panelists and keynotes are renowned experts from the U.S. that will discuss XReality trends across industries and applications for the future. Featured keynote presentations include Dan Ayoub, General Manager of Microsoft Education and Teresa Speck, Training and Readiness Accelerator Director (TReX) at the National Security Technology Accelerator.
Date and Location
Thursday, September 26, 2019
West Concourse
Valencia Ballroom
9800 International Drive
Orlando, FL 32819
Schedule
Registration & Networking: 8 a.m.
Program: 9 a.m. – 12:15 p.m.
Lunch Keynote: 12:15 – 1:45 p.m.
Florida TechMatch & Demos: 2 – 5 p.m.
SPONSORS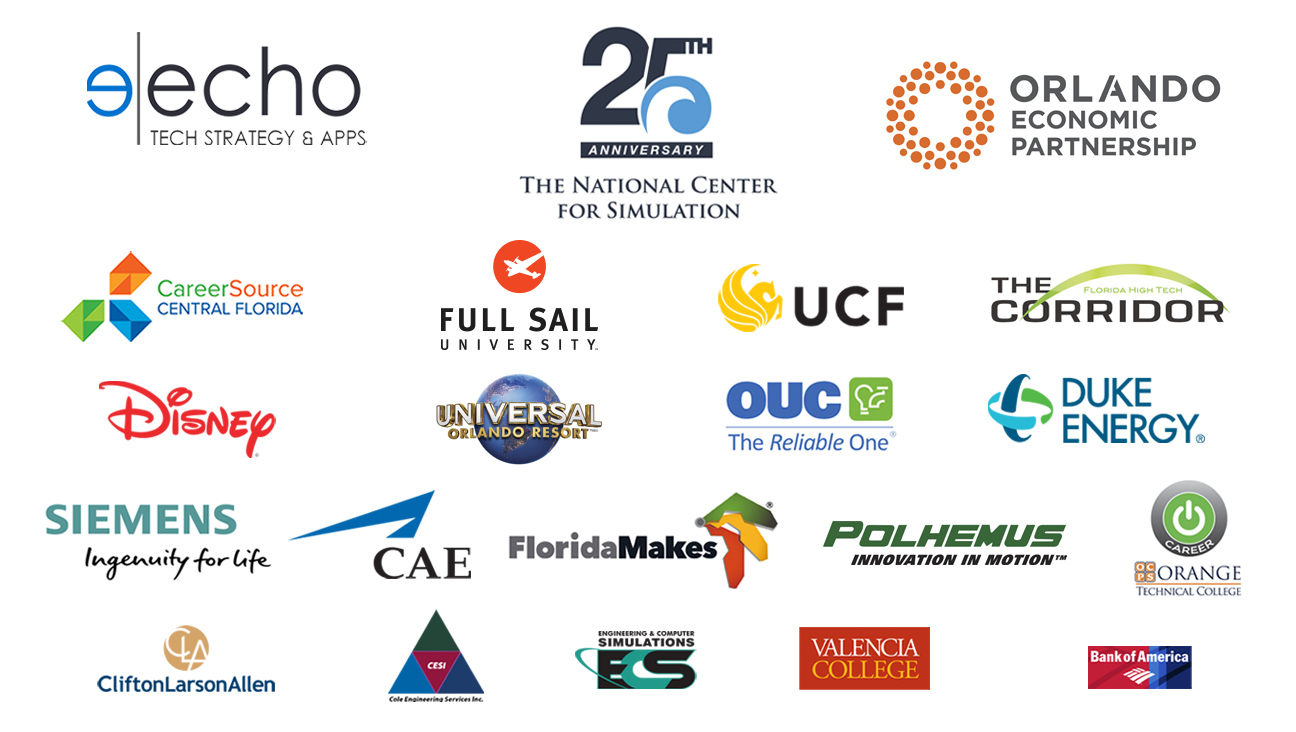 CONTACT US
Orange County Office of Economic Development
Orange County Government Administration Center
201 S. Rosalind Avenue, 5th Floor
Orlando, FL 32801
Email: EconomicDevelopment@ocfl.net
Phone: (407) 836-7370
Fax: (407) 836-7399
All e-mail sent to this address becomes part of Orange County public record. Comments received by our e-mail subsystem can be read by anyone who requests that privilege. In compliance with "Government in the Sunshine" laws, Orange County Government must make available, at request, any and all information not deemed a threat to the security of law enforcement agencies and personnel.